Ensure every student can and will succeed
One platform delivers value for all your students, advisors, and student success leaders.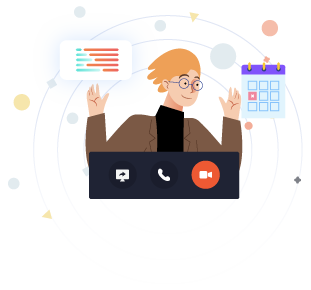 360°
Advising
Seamless workflows from calendar syncing to real-time reporting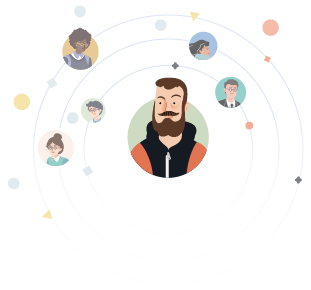 Peer-to-Peer
Communities
Digital space for students to capitalize on the power of peer support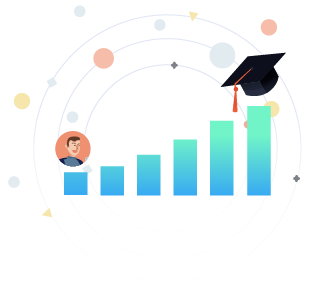 Personalized
Success Plans
Intelligent and personalized turn-by-turn navigation with real-time progress data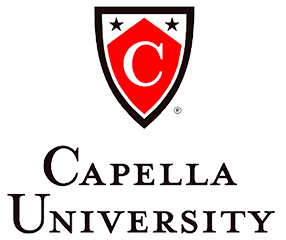 "I've noticed a significant uptick in the number of students engaging with our advising department and writing center. We wanted students to access all of the resources we've made available to them, ensuring success during their undergraduate years and beyond. PeopleGrove's new advising tools, especially scheduling automation, is helping us do just that."
Students expect more from their tuition dollars.
Give your students access to a personalized advising experience, serving as a beacon throughout their college journey.
Personalized advising is critical to student success.
+50%
of college students will change their major at least once during their college career
Yet, today's advising systems is failing students.
40%
of students will graduate within four years creating significant financial strain
Support systems are simply not set up for scale.
367:1
ratio of students per professional academic advisor
A Growing Imperative
Successful navigation of one student's journey is rarely accomplished alone. Many students require holistic support to address the complexities of academic challenges, social experiences, or their eventual transition into the job market. This is even more true for the growing population of online students. That's why we built our Academic Success solution.
Case Studies
Over 200 leading universities like yours are saying a better student experience is a must.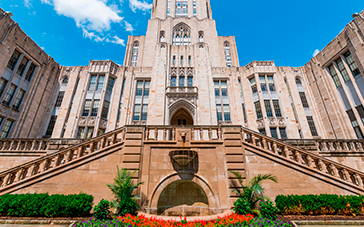 University of Pittsburgh
Pittsburgh is ensuring every student graduates with a strong mentor network as part of their commitment to personalized learning.

75%
Rated their mentorship interaction meaningful
Capella University
Improved student engagement and advisor productivity with seamless appointment scheduling and peer mentoring.

400%
Improvement in attendance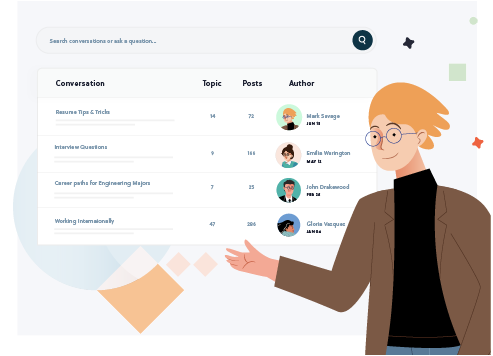 Learn from the best – our customers
You don't have to go it alone. Master community engagement and get the most out of your tools with PeopleGrove's legendary customer success team and a community of thousands of mission-driven pros just like you.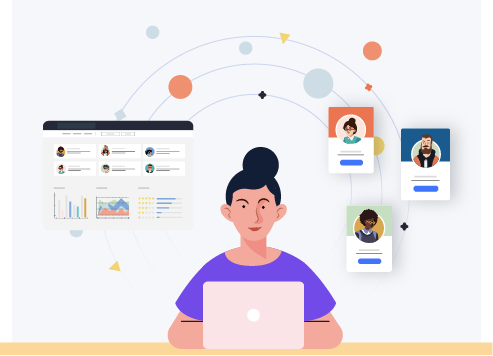 Easy to implement, use, and scale
PeopleGrove products work right out of the box, with powerful features and functions to help any institution improve student success and alumni engagement. Our platform is designed to grow and scale, so it works for institutions of any size—from Mills College to Michigan.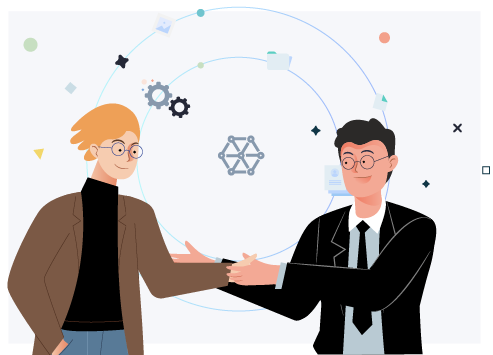 Plays well with others
Easily integrate PeopleGrove with other tools in your ecosystem. You've invested time and money in your favorite tools. That's why PeopleGrove seamlessly integrates with pretty much all of them. We also have APIs to build new integrations on top of our flexible platform.

Want to learn more about PeopleGrove for Academic Success Teams?