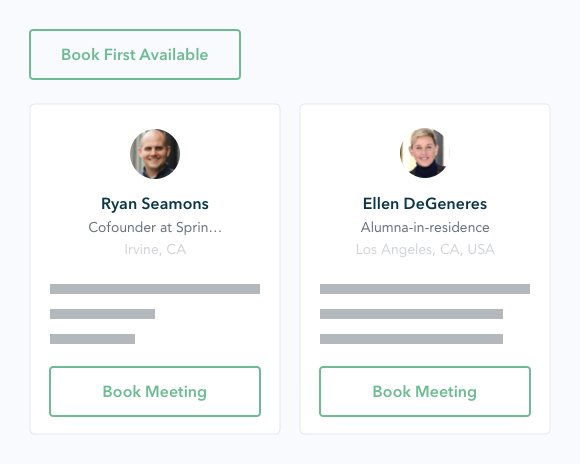 Advising Across the Platform
PeopleGrove is the single place where your learners find all the people in your community who are available to help them. Mentors, colleagues, faculty and staff as well. Offer advising support for all of your people on one platform.
Make Virtual Advising Easy
Having a consistent experience simplifies the lives of learners who need support from your staff. PeopleGrove makes it easy for your advisors, too.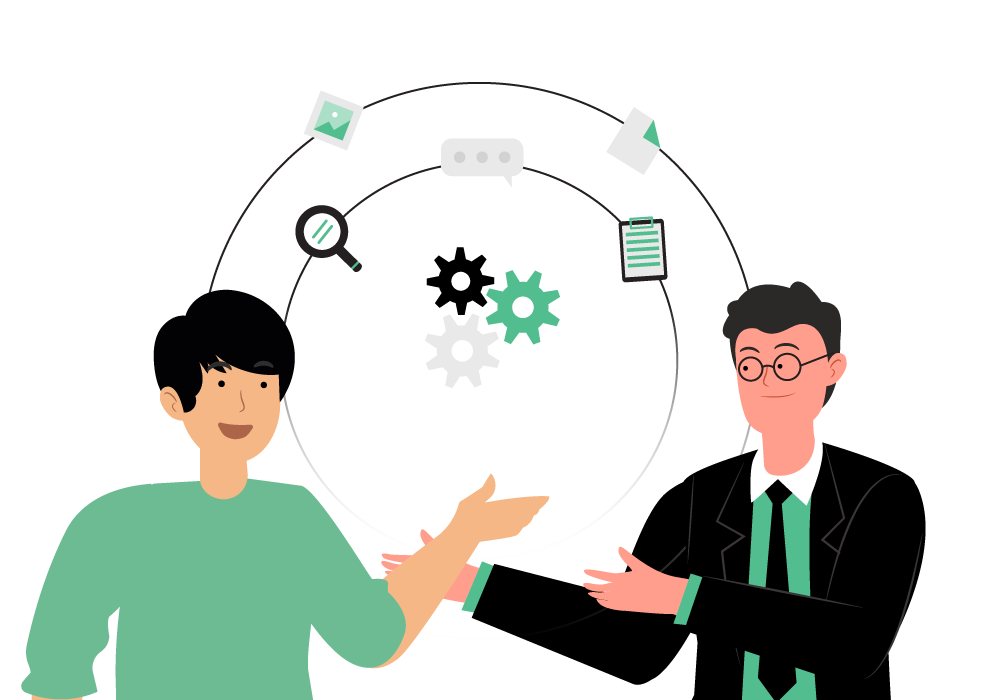 Relevant Advisors
No need to see a super long list of every advisor on campus. Alumni might need to see a different list than students entirely, not to mention different services. With Advising, you show the right advisors, to the right audience, offering the right appointment types.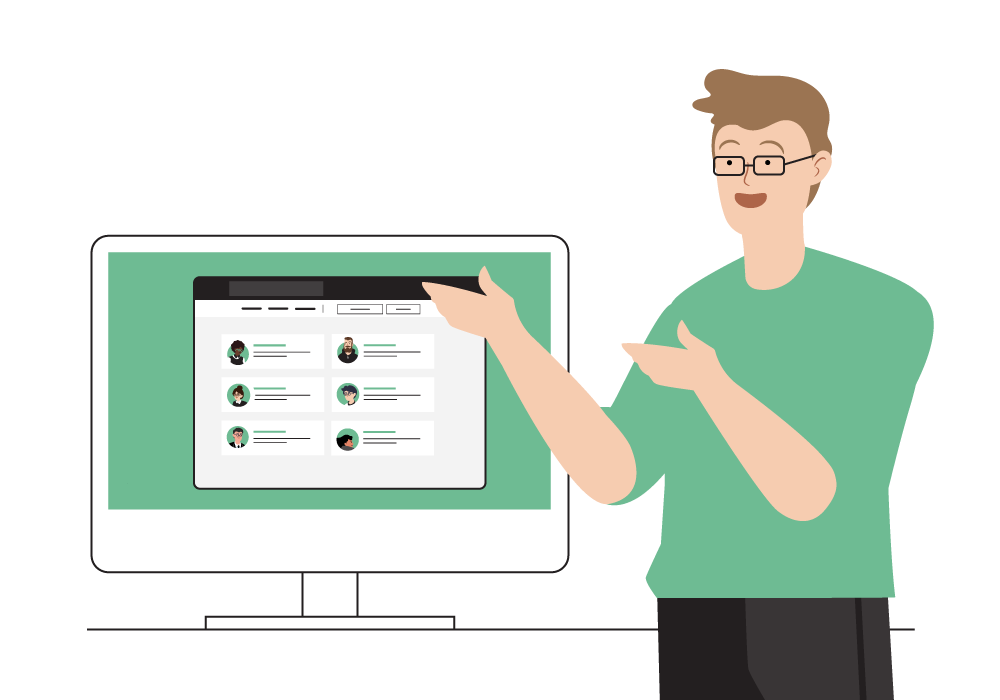 Book "First Available"
Some seeking advising may not have specific expectations for who they meet with. "Book First Available" allows learners set the time they can meet, choose the service they're looking for, and boom. The meeting is set with the most fitting and first available advisor.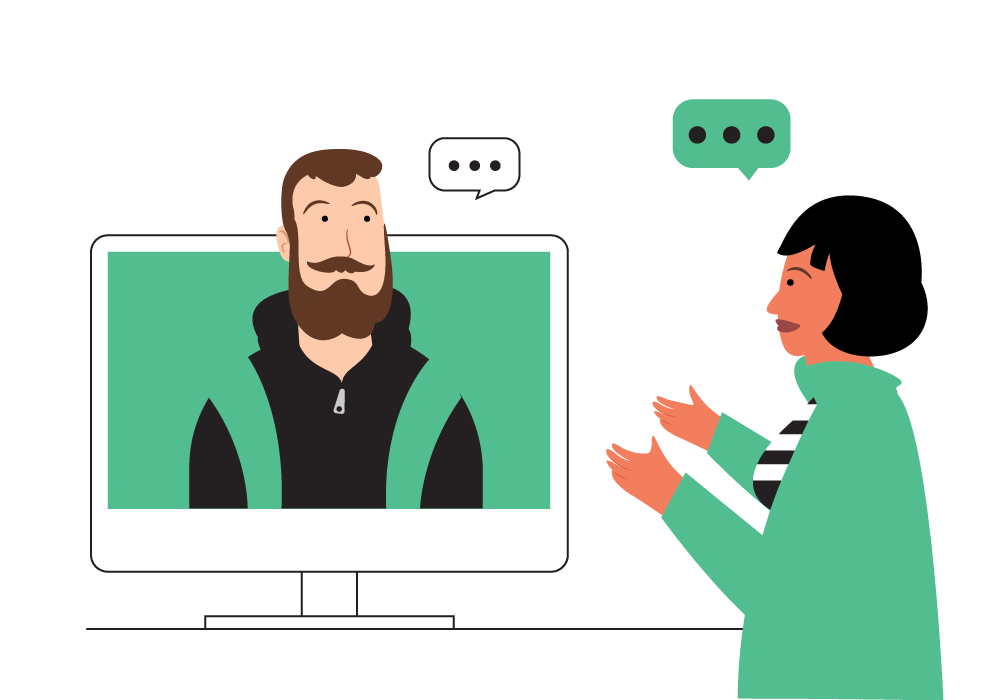 Virtual by Design
Our advising solution was built to be "virtual" by design which opens up all sorts of possibilities. Built-in video chat alleviates the need to use detached, 3rd-party tools. Note-taking can be private or shared securely between advisors. And video calls are recorded, transcribed, and analyzed for training purposes.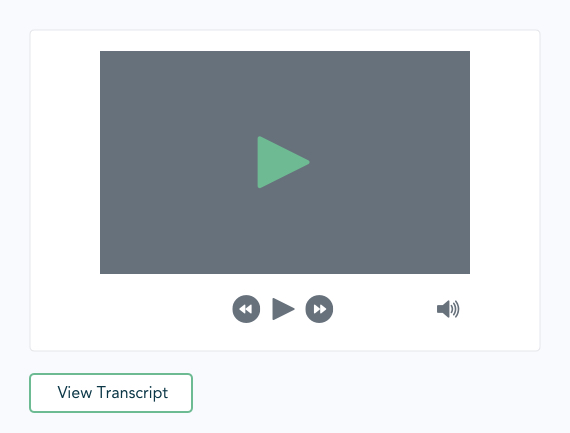 Never Miss a Word
Ever wish you could put down the pencil or leave the keyboard alone, and just truly listen deeply to the person you're advising, without concern that you're going to forget that gem of an insight? With recording and transcription, you never miss a word. Be present. Stay engaged. And don't worry—the notes will take care of themselves.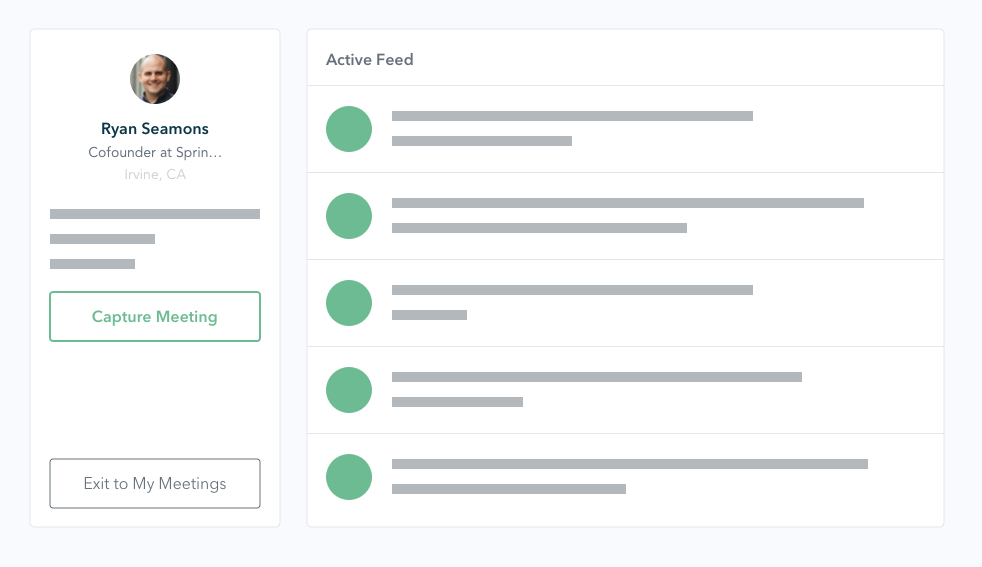 Advising + Mentoring
You've just wrapped up your advising session. What's their next step? Why not have them reach out to 2-3 members in your community who could help? When Advising is built right alongside mentoring, you can easily make those recommendations, even proactively using PeopleGrove's connection introduction tool.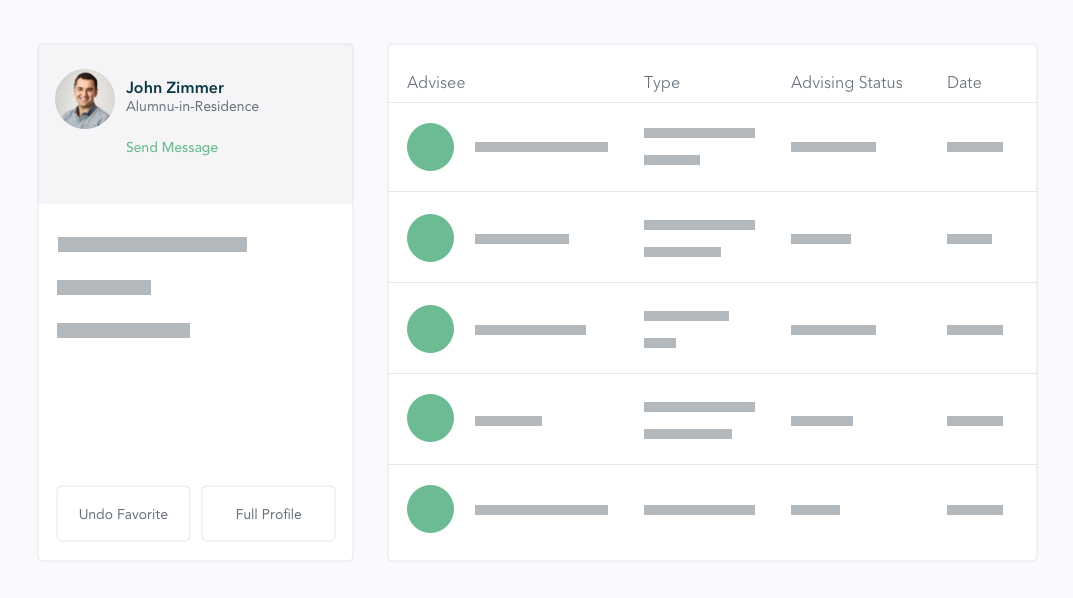 Scale Alumni Career Services
It's one of the main things alumni are asking for, but you're not sure how to meaningfully provide it at scale. With Advising, you can easily appoint multiple alumni volunteers, granting them special access as advisors in your system, to help field inbound demand.
Universities we're proud to support in their advising efforts:




Product Tour
Advising delivered right alongside mentoring? Brilliant!
That's right. See how.
Schedule a Demo
You've got the advisee, advisor, and the administrator. Three perspectives to understand. It's much easier to visualize in a demo.