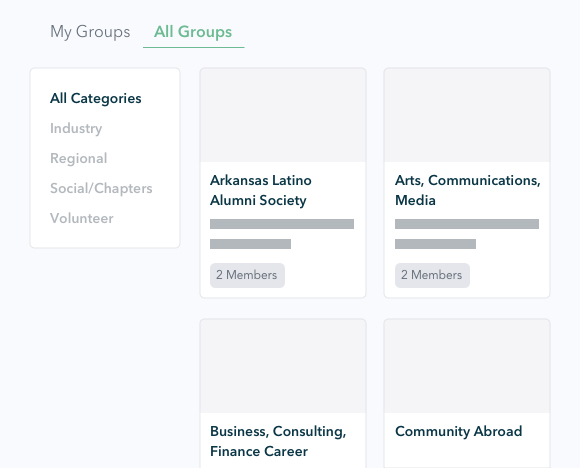 Support Tools for Affinity Groups
Your community already includes natural affinities within it. Each has their own unique audience and needs. Give them the tools to succeed and empower connection at the affinity level, with Groups.
Your Imagination is Your Only Limit
Imagine enabling each dean on campus to manage their own college community. Imagine a group for every industry. Imagine your entire alumni association membership being managed on one site. Private groups for donors. Public groups by major. Groups for first generation students. They're all possible.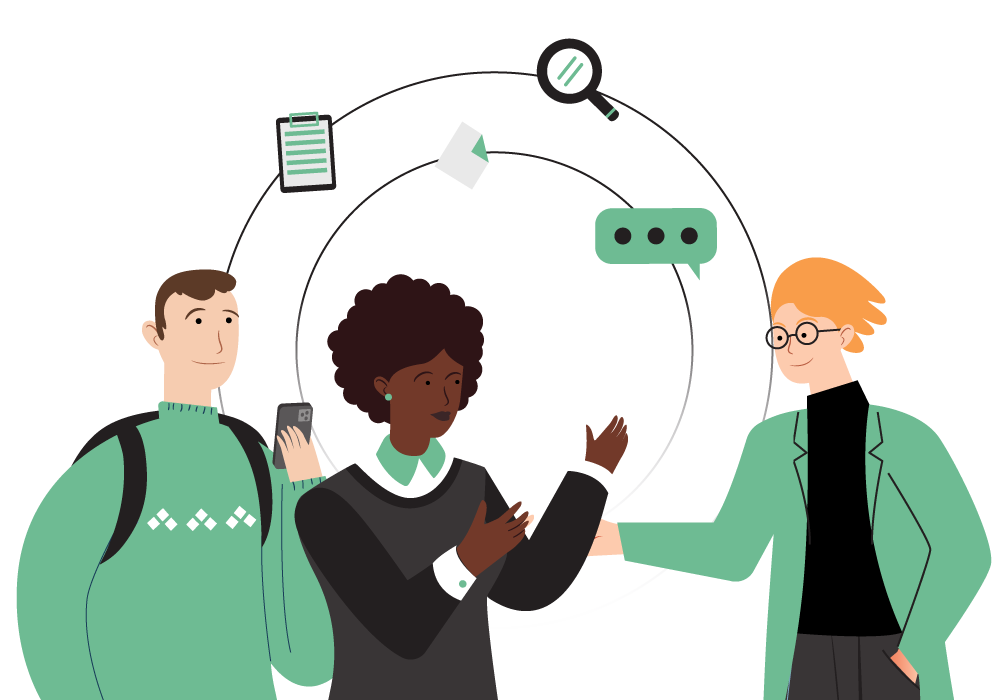 Groups of All Types
Maybe your learners are looking for others who work in their same industry. Maybe it's those who live in their same general area? Or perhaps you're looking for a way to organize your academic units (majors, colleges, etc.). Whatever it is, Groups has you covered.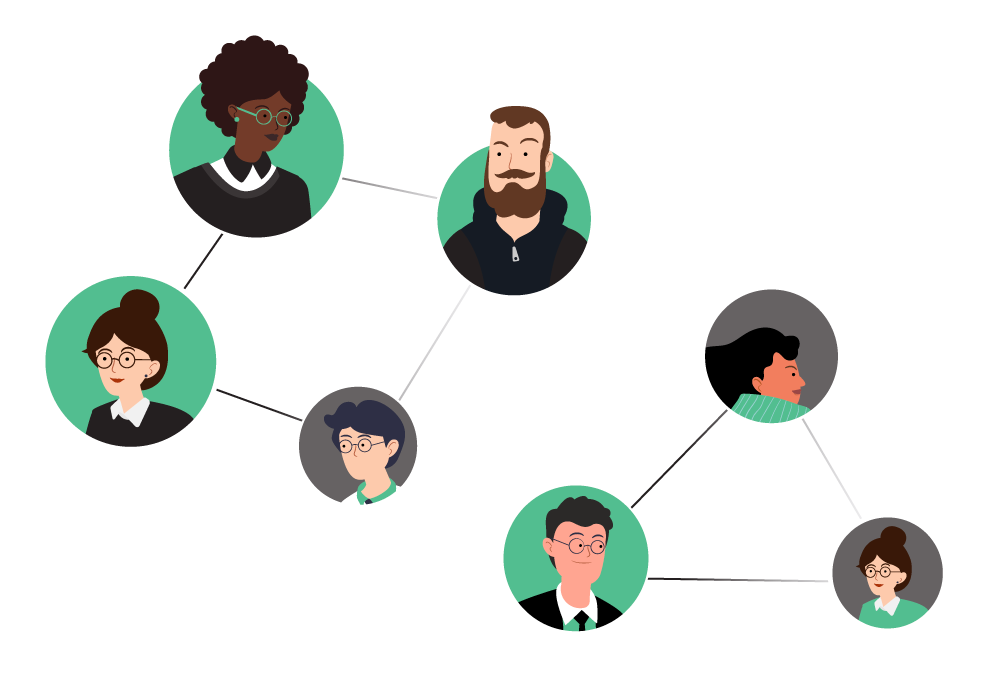 Groups of All Sizes
Some groups just need a membership listing and tools to connect. Others need Events, bulk email messaging, and analytics. And some even hope to accept membership dues. Here again, Groups is your tool, across the board.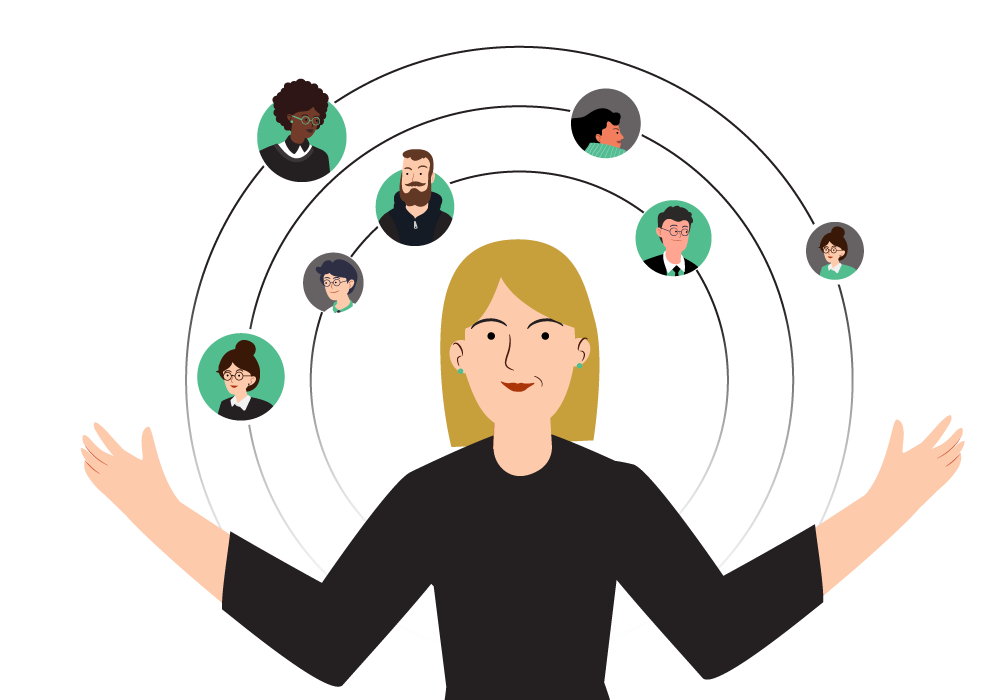 Groups for All Purposes
Some groups are public, designed to attract the biggest number of people possible. Others are intentionally small, even private. You choose. Groups provides you the tools you need to organize your community in the ways that make sense for you.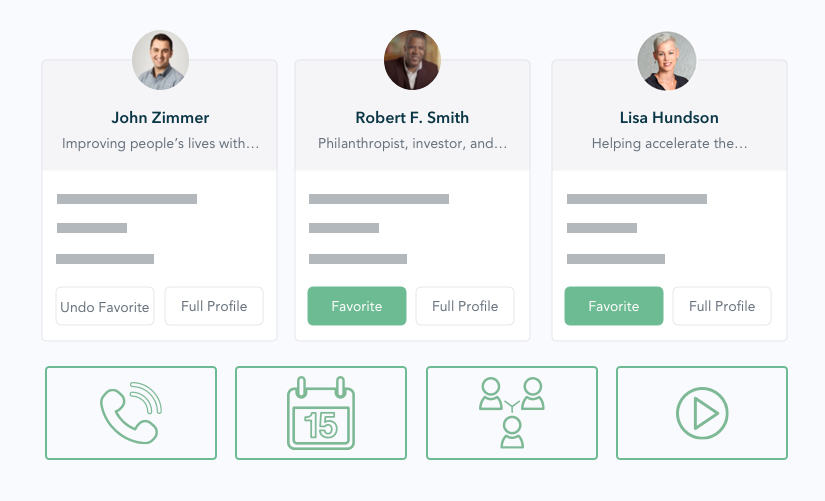 Tools for Engagement
Every group includes a membership listing powered by all of PeopleGrove's helpful tools for making immediate connections: calendaring, virtual meetings, etc. Groups can also be configured with their own discussion boards, resource collections, and Events management capability. Pretty powerful, if we do say so ourselves.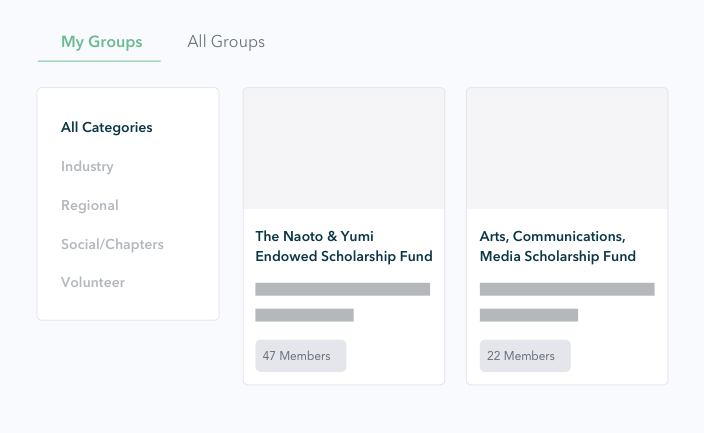 Cultivate and Steward Major Donors
You don't want just anybody contacting your donors. But you also need them to feel the impact of their giving. How can you have the best of both worlds? Here's how: with a private group, a hidden donor profile, and by inviting in only vetted and trained mentees—perhaps even the recipients of the scholarship themselves.
Universities who use PeopleGrove Groups:




Product Tour
Groups are only one part of a much larger PeopleGrove platform. Let us show you the rest. Continue the tour.
Schedule a Demo
We can help you enable the affinity groups within your community, today. If it feels like it's time to talk, schedule time with us.