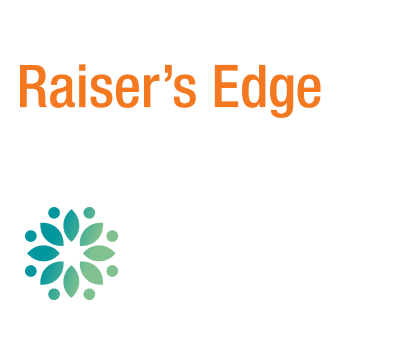 Raiser's Edge NXT Live API Integration
Two systems. One elegant fundraising solution.
Donors share and create meaningful data in PeopleGrove. An automated sync between systems updates that information live in NXT. And just like that, your fundraising appeals and constituent engagement resonate more than ever.
Looking for Ways to Improve the Quality of Your Fundraising Appeals?
By integrating a fundraising and donor management software with PeopleGrove, you will be fully equipped to power up your fundraising efforts. 
This integration allows you to leverage the engaged users from your PeopleGrove network and deliver personalized appeals to prospects. PeopleGrove keeps you informed on each prospects engagement, activity, mentoring relationships and more. And while you are learning what matters to your prospects, you can also easily pinpoint opportunities and cultivate stronger donor relationships.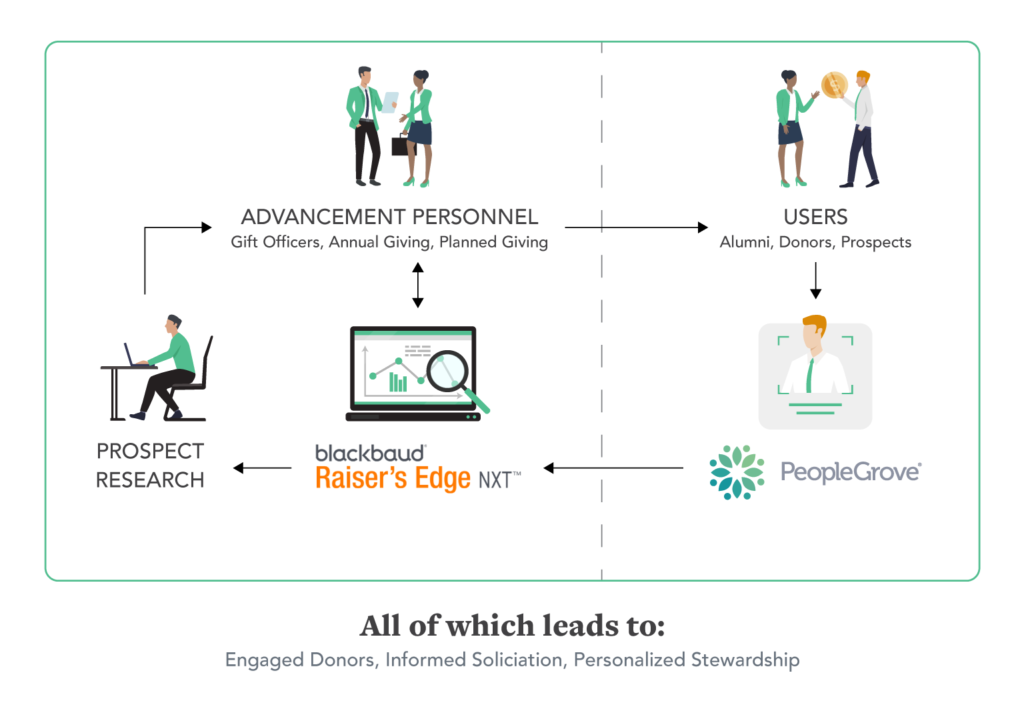 Users' LinkedIn Data
Prospects and donors use LinkedIn to login to PeopleGrove, thus sharing their contact information, employment and educational histories, and other valuable insights which can inform your advancement efforts.
A Live Integration
Sync that powerful data from PeopleGrove back into Raiser's Edge NXT on a regular, automated basis. Let it inform your predictive scoring and improve the reach of your annual giving appeals. 
Personalized Asks
No one likes making a prospect visit without something meaningful to say. So whether it's for cultivation or stewardship, help your prospect researchers empower your gift officers with truly personalized talking points.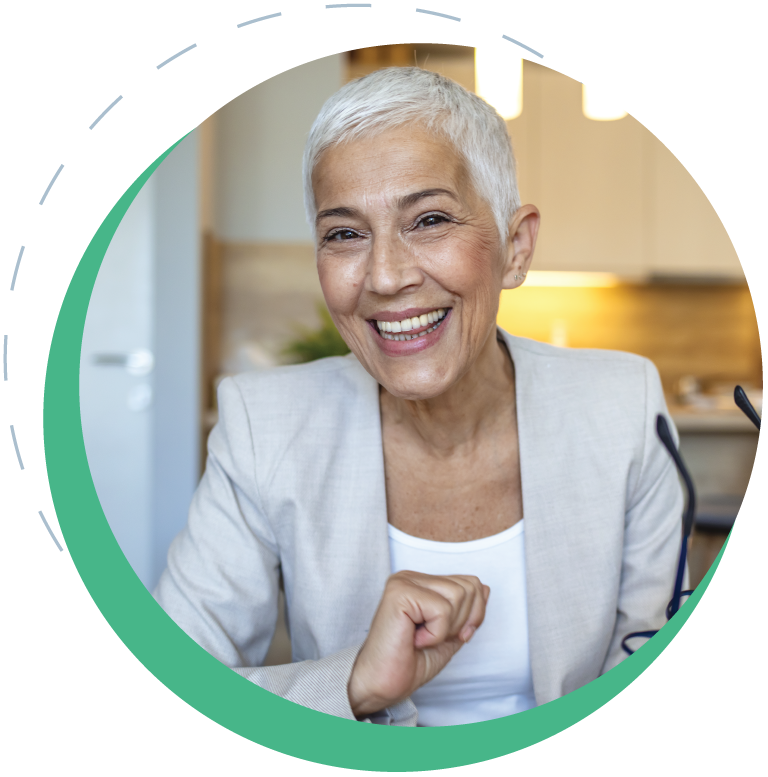 Outcome 1: Engaged Donors
Prospective students need to be interviewed. Students need mentorship and short-term work projects. Young alumni need career guidance.
We all know that engaged volunteers who are close to the cause are our most prone-to-give prospects. Well, there's enough work to go around, and PeopleGrove helps you deliver those opportunities to all of your constituents.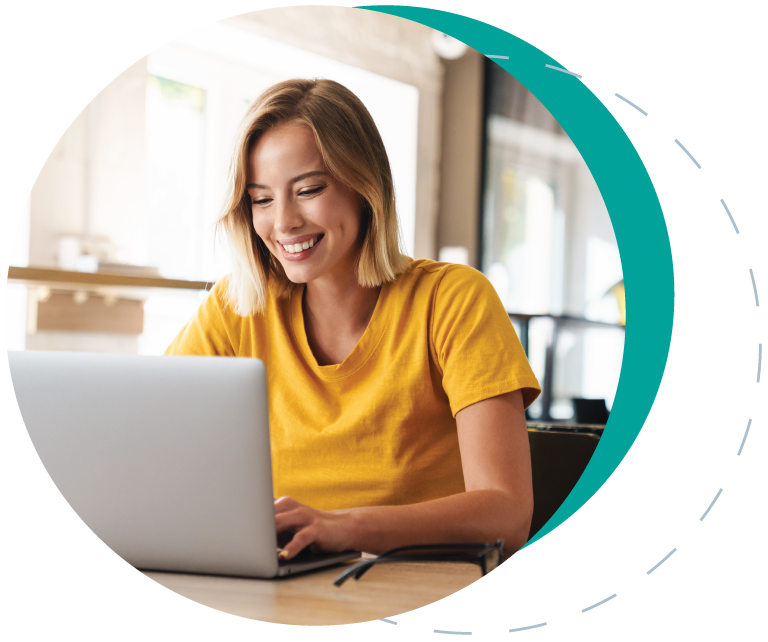 Outcome 2: Impactful Communications
"We know you care about our cause. Did you know that you are in top 5% of our most-active volunteers?"
Show that you know. Let them see that you've seen. When we recognize what our prospects have already done, we thank them for it genuinely, and help them see the impact they're making. This helps donations follow much more naturally.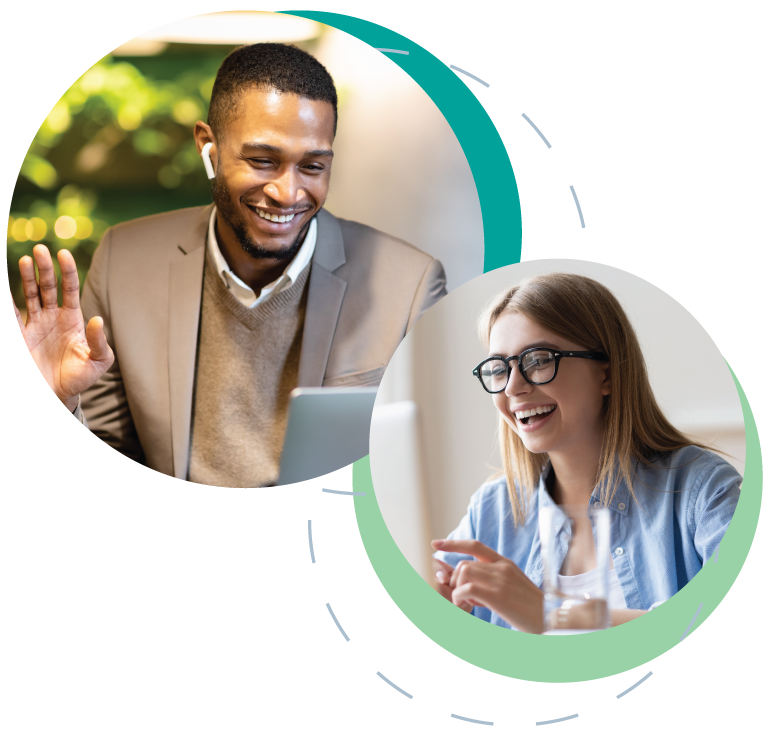 Outcome 3: Personalized Stewardship
"Thank you so much for the help you've been providing to Stacie..."
Connect donors directly to their beneficiaries in PeopleGrove's private Groups. Know exactly when and how often your donors are meeting with their students. And then show your appreciation with personalized expressions of thanks.
Product Tour
New to PeopleGrove? Curious to learn more?
Come see why over 50% of top 100 universities in the United States use PeopleGrove to engage their communities.
Introductory Webinar
Come see for yourself. Hear directly from Michael Smullen, Executive Director of Alumni Relations at NJIT, how this integration will accelerate their advancement efforts.
Recorded live on Friday, October 30.