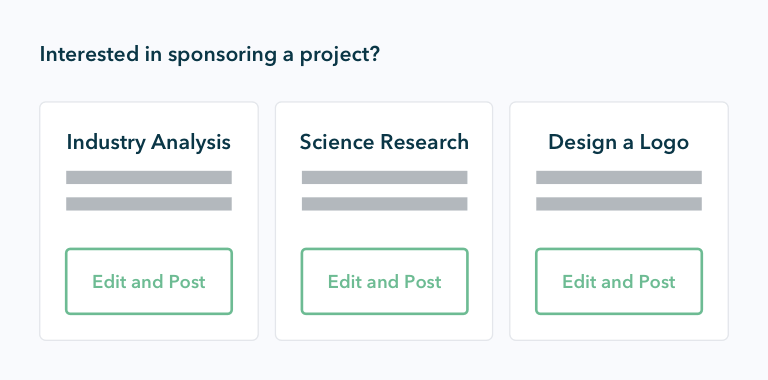 Projects
Your community's marketplace of guided experiential learning projects. Sourced from your learners. Coached by your mentors. All on your branded, secure site. 
Bridging Community and Opportunity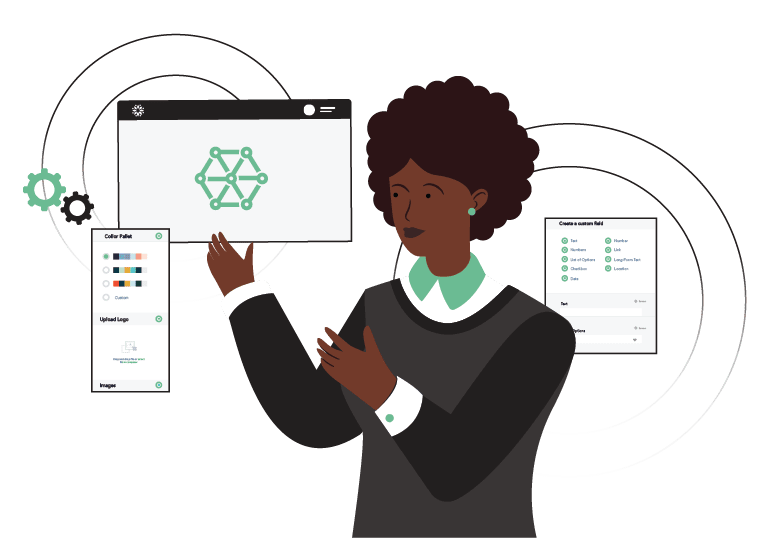 Community-Sourced Projects
Practicing professionals within your community post multiple 2-week to 2-month projects into an integrated marketplace for your learners to discover, complete, and achieve.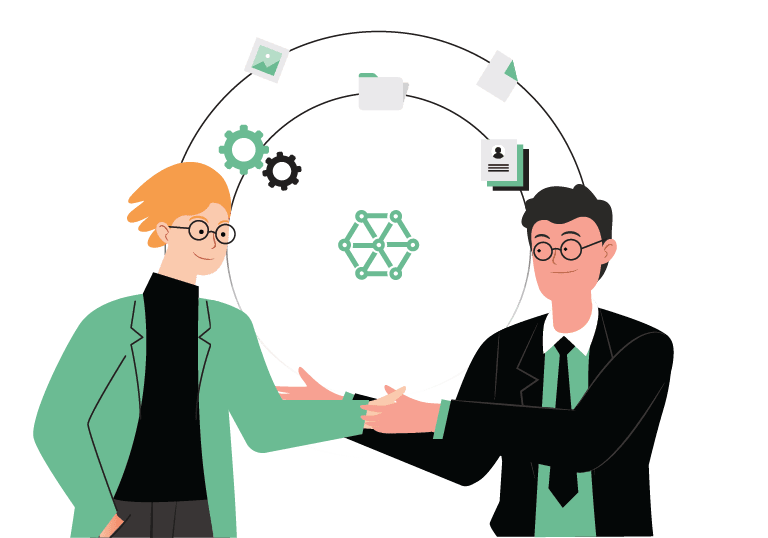 Mentor-Coached Support
Learners are guided by built-in step-by-step instructions to successfully complete their projects and are supported by your industry-trained mentors and staff.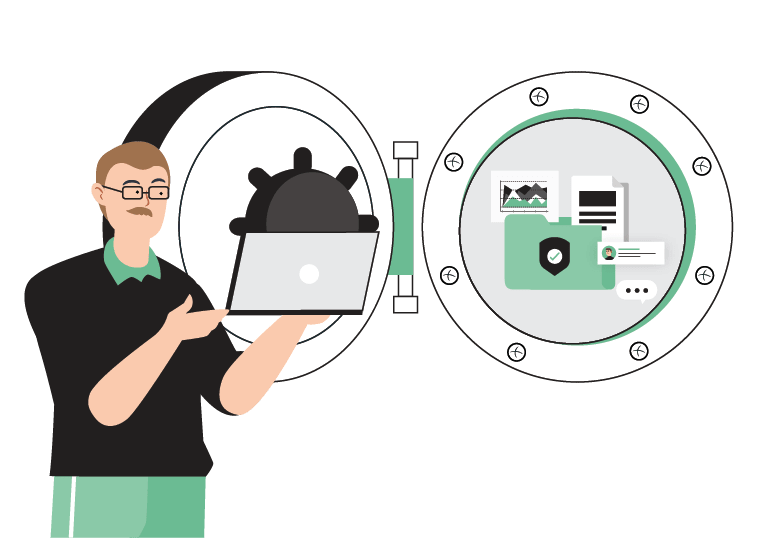 Your Institution's Branded Site
And who gets thanked in the end? Not PeopleGrove. You. It's your site. Your branding. Your community. Your control. Your success.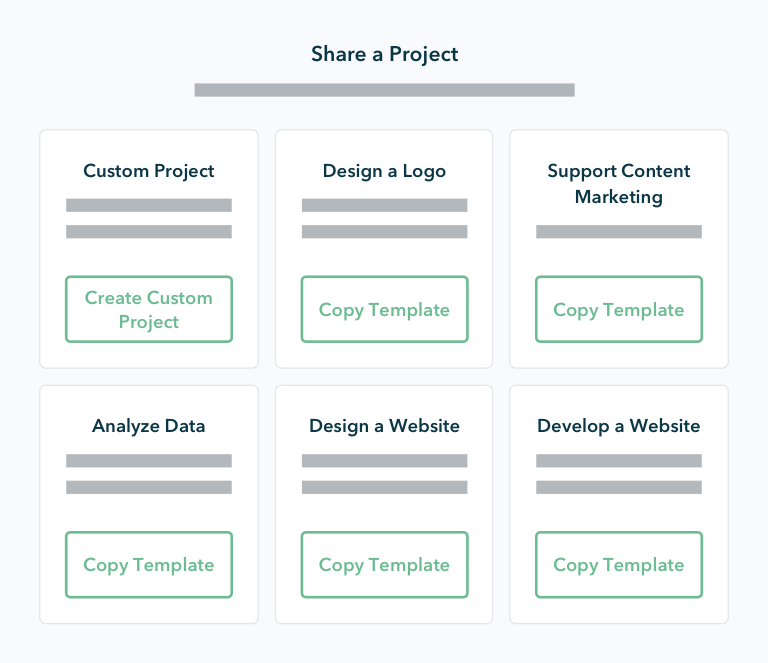 Project Templates
Sharing work and sourcing talent has never been easier. Professionals simply choose a project template from our library (or start from scratch!), quickly tailor it to their needs, and post. Voila!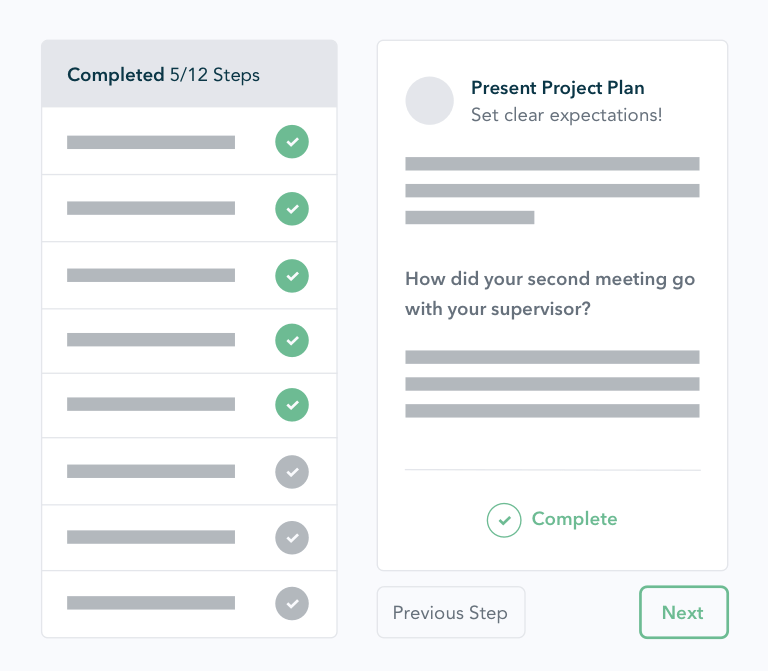 Guided Pathways
"Learners," you say? I see competent independent contractors. Or at least that's how step-by-step guided Pathways make them appear. Oh, and that completion badge on their profile isn't too shabby looking either.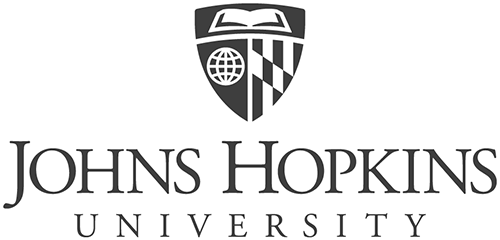 Product Tour
Projects is an integrated part of the PeopleGrove solution, where learning meets doing. Take the full tour. 
Schedule a Demo
Experiential career development and project-based mentor engagement have finally found their day. Now it's your turn.