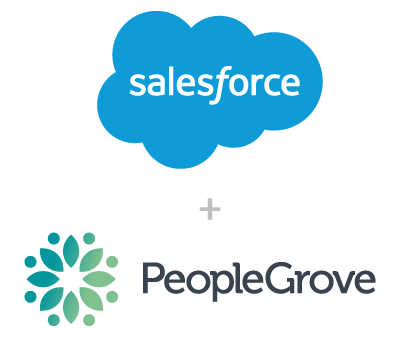 API Integration with Salesforce
Want two systems to feel like one without having to trouble your IT team? No problem. PeopleGrove engineers have already done the heavy lifting. Our customized integration-tailoring tool makes it a matter of clicks, rather than weeks of code.
Connect the Connectors
PeopleGrove connects your community. Salesforce connects your campus.
Integrating these important systems completes the connection loop, bringing your students and alumni, your employees, and your community all together for one tightly-knit, completely connected experience.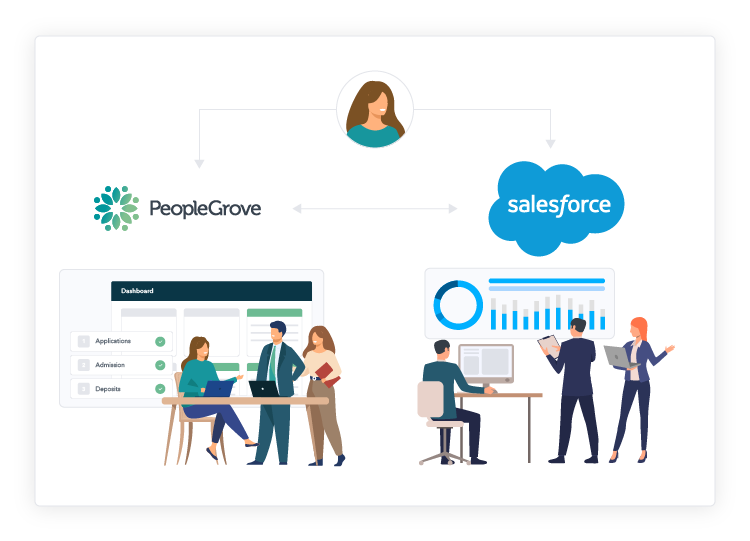 Dynamic Updates in PeopleGrove
You track all sorts of things in Salesforce which should be immediately reflected in PeopleGrove: prospective student is accepted; current student changes her major; graduate becomes alumnae. Reflect those changes in PeopleGrove automatically.
Community Metrics in Salesforce
Hundreds of interesting data points are generated in PeopleGrove every day: number of messages sent, networking sessions attended, mentorship goals completed. Who's meeting with whom? How do they rate their experience? Sync them all into your Salesforce system, live.
All without Troubling Your IT Team
What comes to mind when you think about configuring an API connection? An IT request, right? Well not this time. We've already done all the coding work for you. Just point the integration in the right direction, and you're done. This one is something you can handle on your own.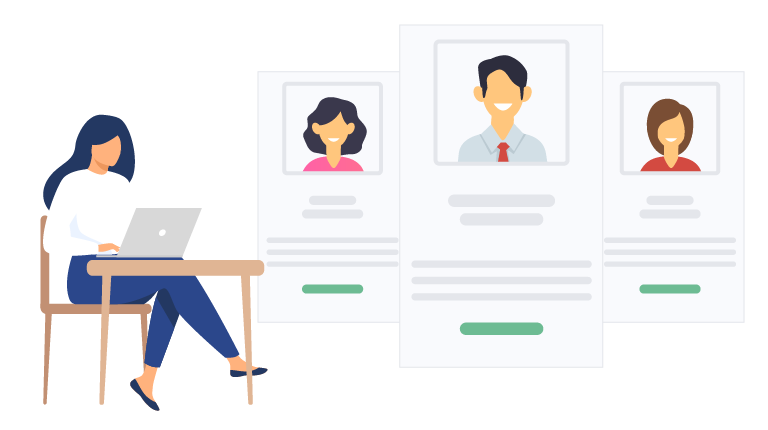 Integrated Recruitment & Admissions
Dynamically personalize prospective students' front-end experience in PeopleGrove to reflect their stage in the admissions funnel with live data from Salesforce. Give them an integrated experience that proves to them that you care.
And meanwhile, with data flowing back into Salesforce from PeopleGrove, you'll be able to improve the quality of your selections, increase your yield, and reduce your melt.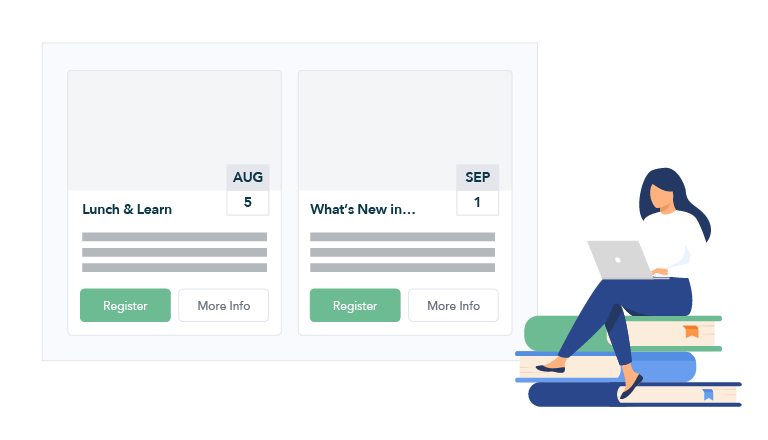 Seamless Student Experience
Ensure students succeed by keeping your alumni and mentor community engaged throughout the student experience. Updates in Salesforce can be set to qualify students for student-and-alumni networking Groups and formal mentoring Programs, and even automatically enroll students in community-driven developmental Pathways and Events.
Don't allow for cracks in the student experience. Make it seamless.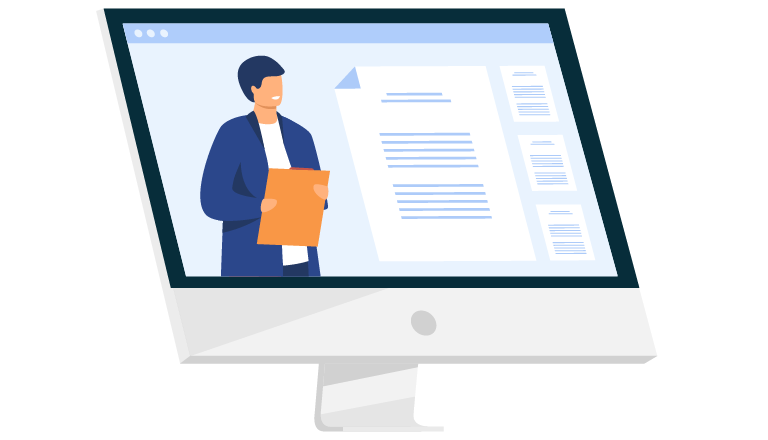 Automated Advancement & Alumni Engagement
Empower your gift officers and annual giving teams with live alumni engagement data gleaned continuously from PeopleGrove.
Use that information to trigger automated workflows in Salesforce, like personalized fundraising appeals referencing the student they just mentored, and why their contribution makes such an impact.
All live, continuous, and automatic.
Product Tour
New to PeopleGrove? Curious to learn more? See why over 50% of the top 100 universities in the United States use PeopleGrove to engage their communities.
Let's Talk Integration
If you use best in class tools, they should integrate together. If you use Salesforce, our team can share how PeopleGrove's live Salesforce sync opens up new opportunities for engagement.