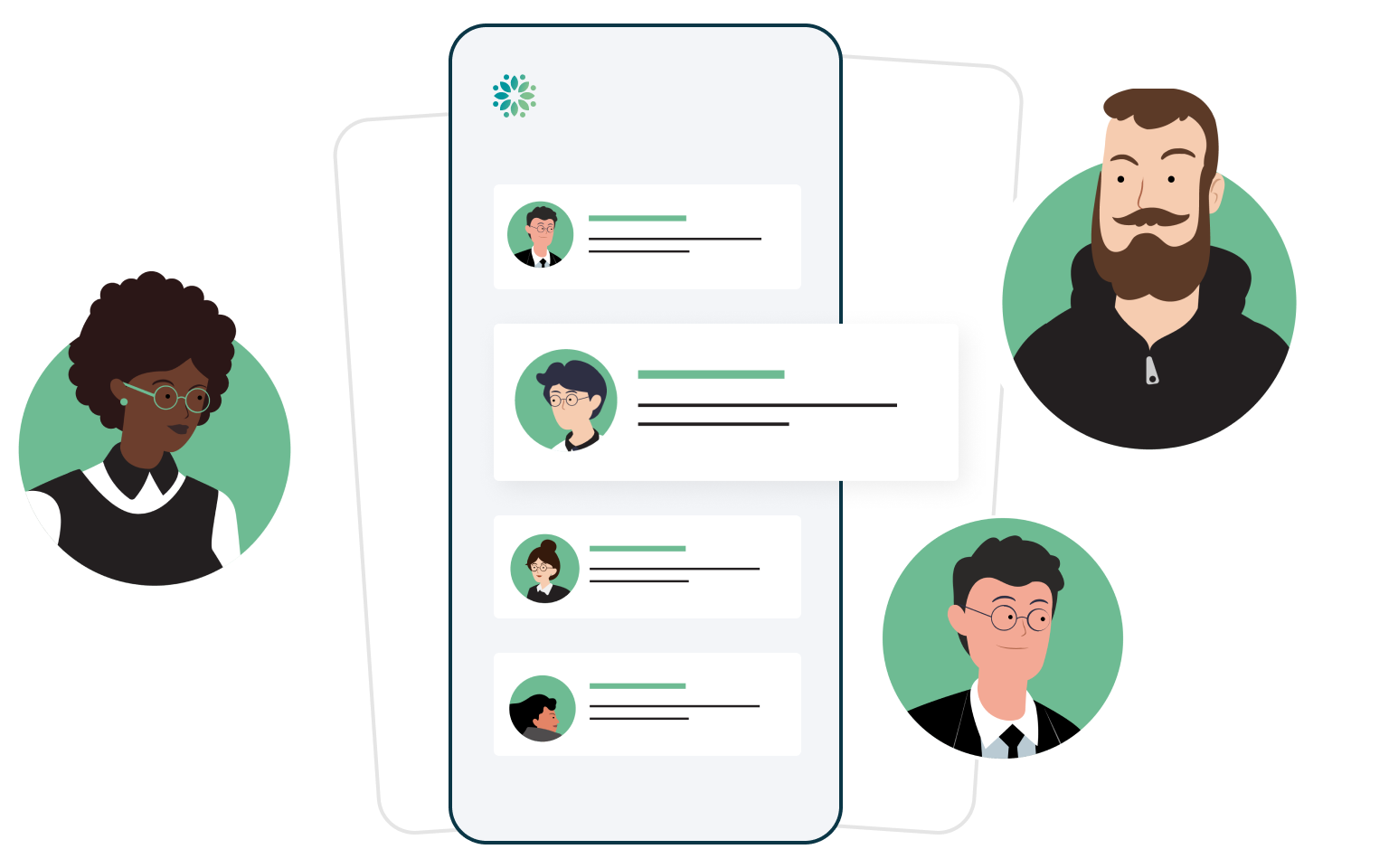 PeopleGrove's Mobile App
PeopleGrove helps you meet your learners where they are, to be as mobile as they are, and delight them in the process.
Capture interest during a walk between classes, a break between meetings, or even dual-screening while relaxing at home. You can't afford to miss a single opportunity for human-to-human connection through community engagement.
The Best Mobile Experience on the Market
You've heard the horror stories: you pay extra to obtain a vendor's mobile app, it takes forever to be designed, then when it's finally ready it only works on iOS and not on Android. Not so with PeopleGrove. Our mobile app is included in every sale at no extra charge. It works on every operating system. And it's ready for showtime on day one.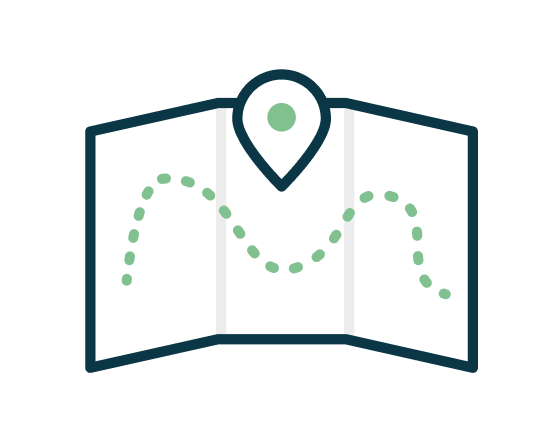 Map-based Discovery
People don't sit still. Neither should your app. With your PeopleGrove app in hand, your learners enjoy Google Maps-based searching and discovery perfect for whenever they're on the road.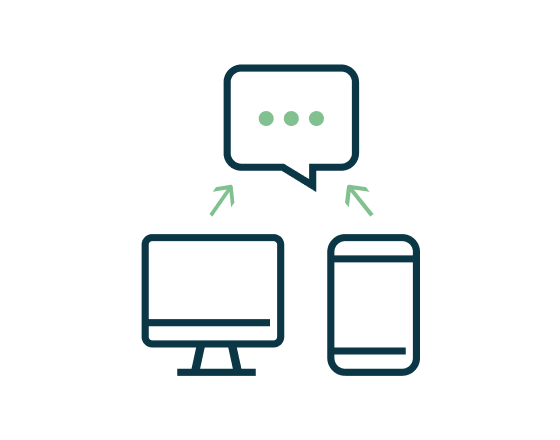 Seamless Integrated Messaging
Whether messages are sent from the mobile app, an email inbox, or from a desktop browser, all messages between parties are neatly tied together in a single communication thread in their inbox, preserving privacy while keeping it simple.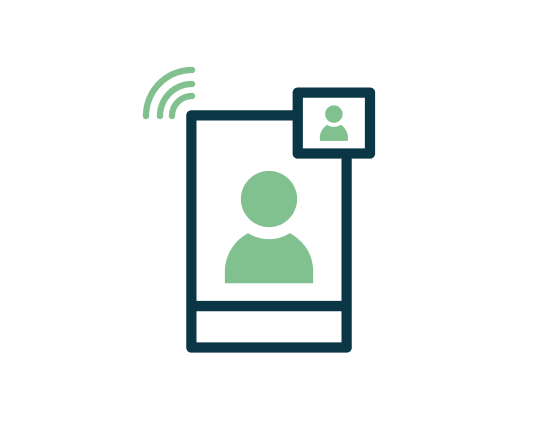 Built-in Video Calls
When connections are forged and it's time to place that video call, no need to pull out your laptop. Enjoy face-to-face video chat built right into the system, connecting your learners immediately, personally, and privately, without having to share FaceTime, Skype, or any other personal contact information.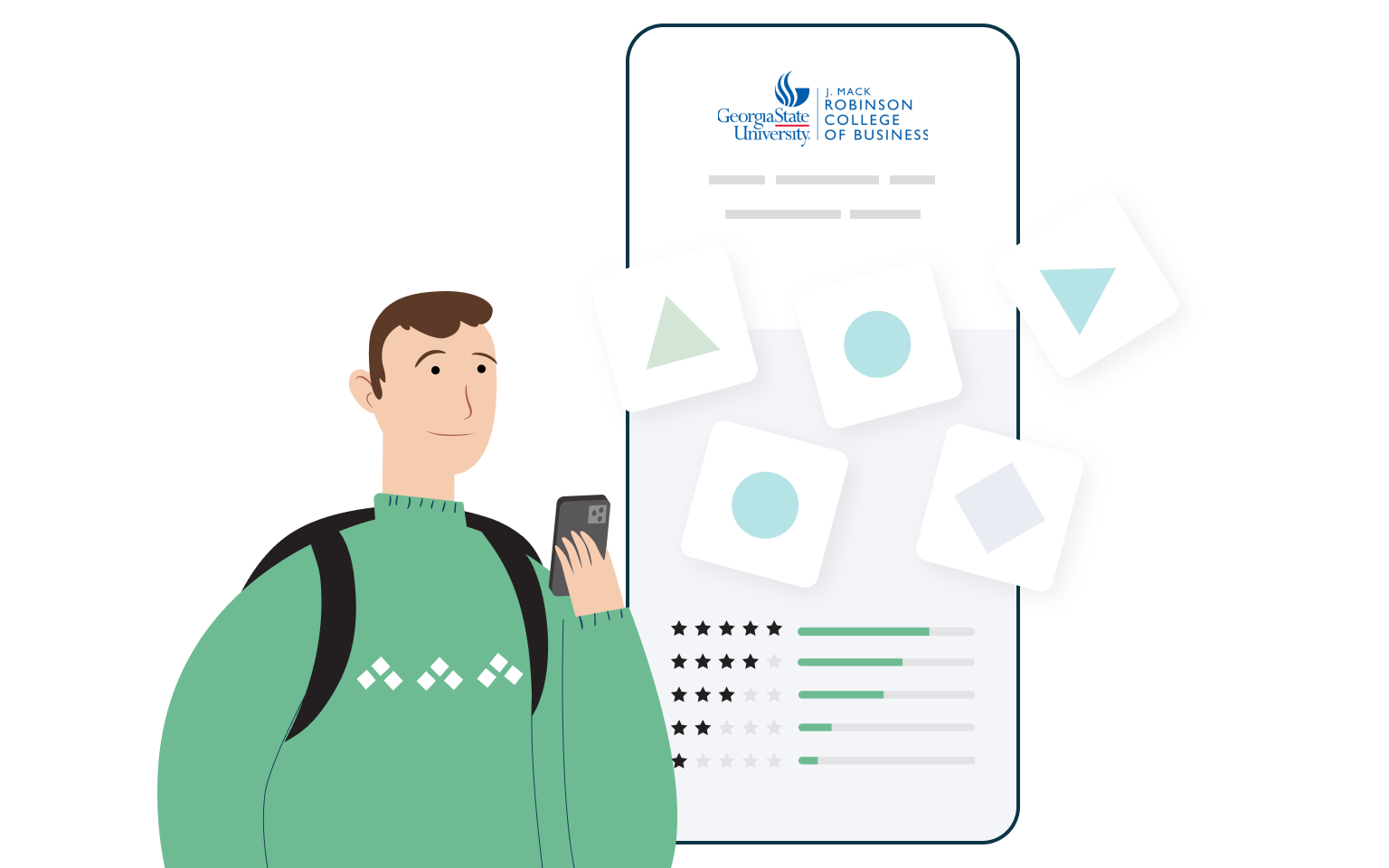 Your Logo, Every Day
U.S. adults spend an average of four hours on their mobile devices every day, and that includes Gen Z, 98% of whom own a mobile device. That provides a lot of chances to make a brand impression, and a lot of opportunity for community building.
And let's be clear. This isn't the PeopleGrove brand building—it's yours! Your PeopleGrove app is customized to reflect your institution logo, colors, and programming.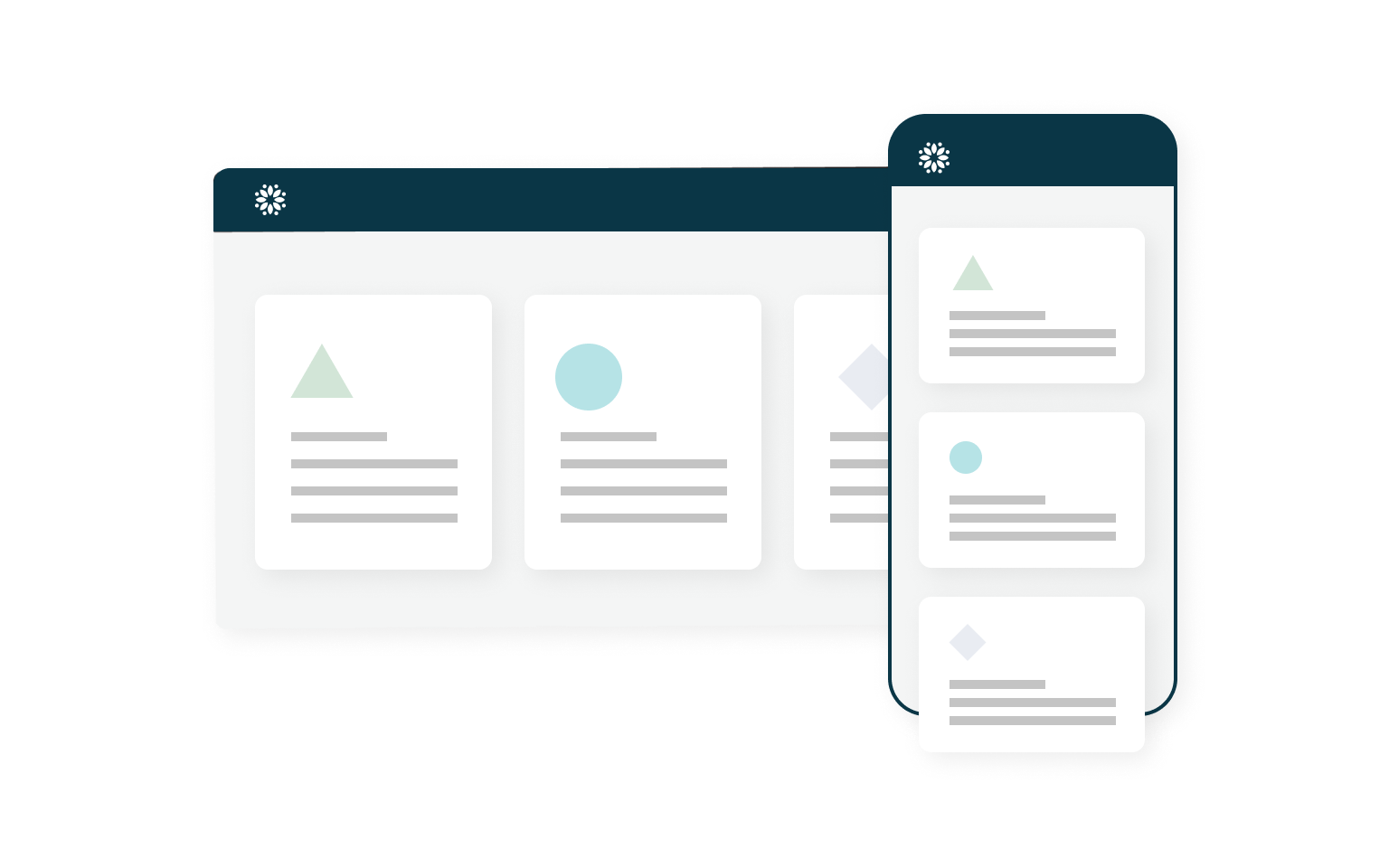 Features A-to-Z, not A-to-G
Part of what makes PeopleGrove the preferred platform among leading institutions is its highly configurable nature. PeopleGrove is custom tailored to each customer's goals, user types, and configurations.
That's why people love the mobile app as well. All of your site's customizations and unique configurations are reflected in your mobile app.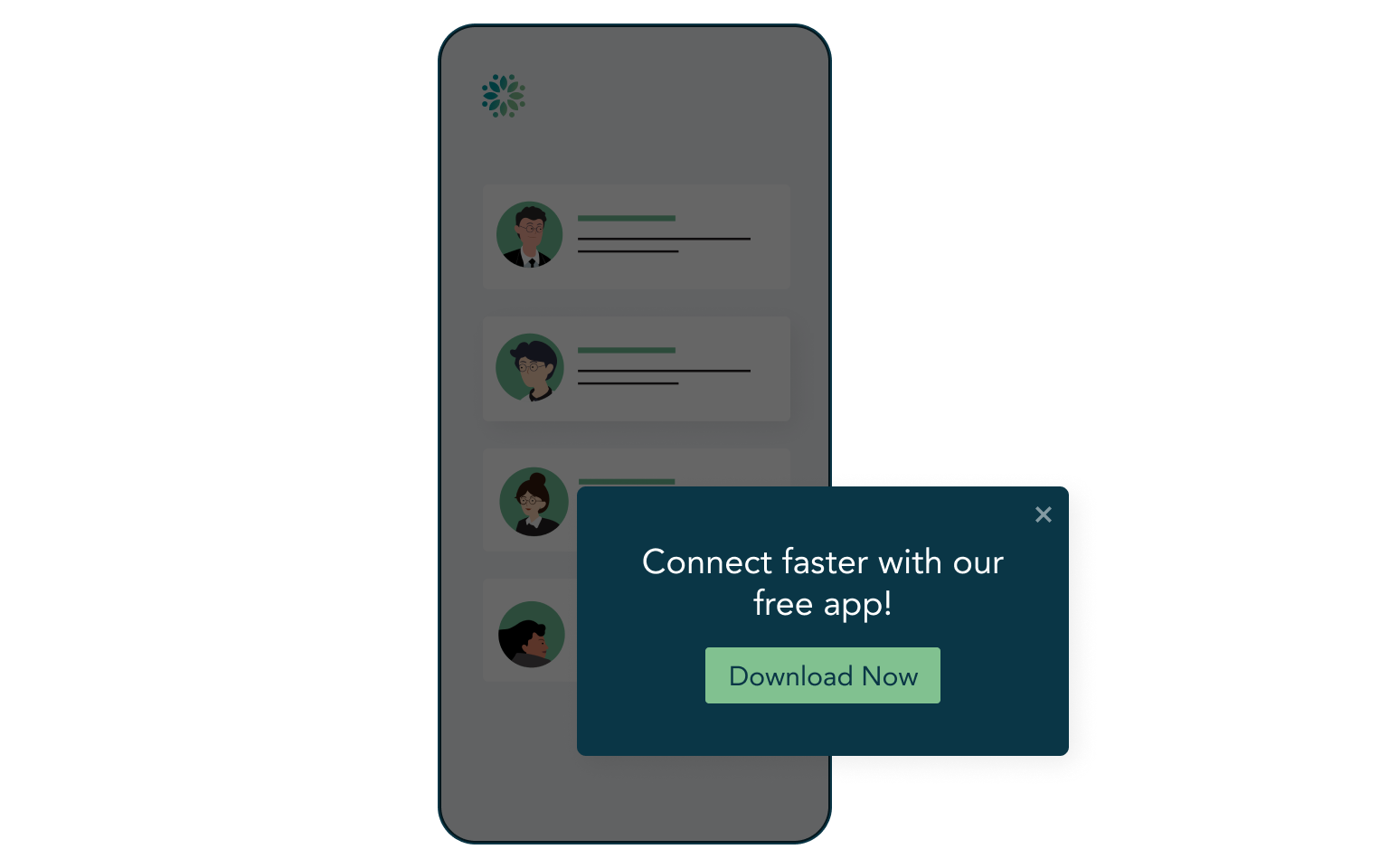 Easy Install Drives Adoption
PeopleGrove is disrupting the market with forward-thinking, innovative ideas and a more efficient way of delivering apps to end users. How does that work?
Simple: You send your learners a link, they open it on their phone, and there's the prompt to download the app. Right there, ready for showtime.

No Additional Setup
Maintaining a customized app can take a lot of manpower. That's why we've chosen a super-intelligent app technology which updates and upgrades continuously—even across platforms. Update your website and your app automatically updates, too. You won't have to lift a finger.

On Every Operating System
When PeopleGrove says "meet your learners where they are," that transcends phone type as much as location. It doesn't matter whether your learners are Apple or Google fans, iOS or Android users. PeopleGrove Mobile App works on them all.
Plus All the Perks You'd Expect from PeopleGrove
Speed, reliability, and security. Continuous upgrades and updates. Innovative thinking supported by advanced technology and competent, caring people.
Take the Tour
A great mobile user experience is just one of many powerful engagement tools. We have many more. Explore all of our powerful functions in our product tour.
Personalized Demo
If you'd rather have someone take you on a tour of PeopleGrove, our team would love to meet you. When you're ready, schedule time with us.